Equip Yourself With Easy To Learn Skills Through Krav Maga
Krav Maga is the official hand-to-hand combat system of the Israeli Defense Forces. Quick counter attacks and brutal offensive techniques make it the ideal fighting style for dangerous and unexpected situations. It's also the preferred system for U.S. military and law enforcement. Krav Maga is not a traditional martial art, but a revolutionary self-defense program. We teach street self-defense using punches elbows, fingers, knees, kicks, sweeps, ground defense. Against various strikes, chokes, holds, grabs and weapons.
Our teen and adult curriculum is a blend of Krav Maga, Kickboxing and a dynamic workout alongside your classic Martial Arts techniques and tactics.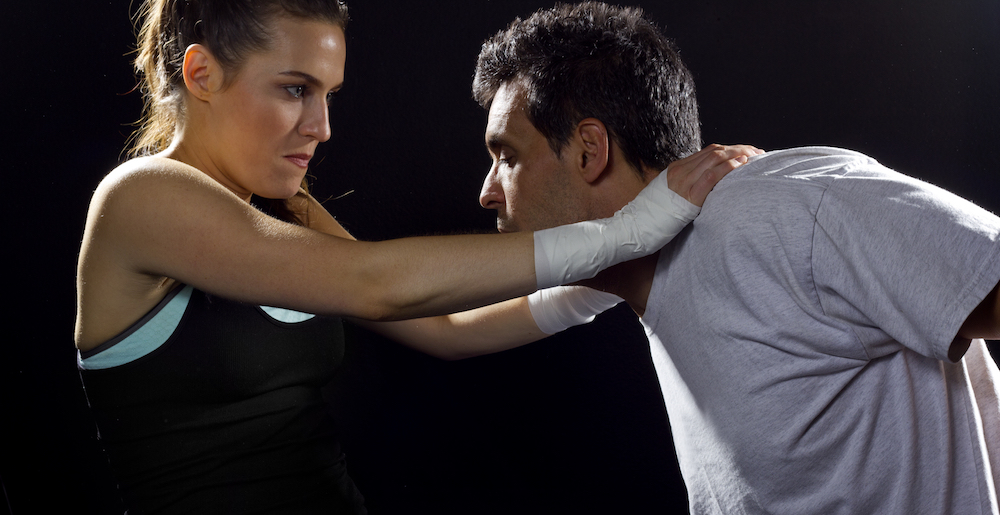 Preparation Is Key - Stay Prepared With Krav Maga Training
Intruders and attackers offer victims no heads up or time to react. Faced with a real-world conflict, you won't have time to sort through years of complicated self-defense techniques to gain the upper hand. Instead, Krav Maga teaches you to be aware of threatening situations and be ready to defend yourself any setting.
Our highly skilled instructors at Karate America will train you through full-speed demonstrations to ensure that when a threat does cross your path, you won't lose a second to confusion or shock.
Lean Simple Strikes That Are Built For Efficiency
Real-world threats don't lend themselves to longwinded strikes the way a martial arts competition might. With a basic knowledge of Krav Maga strategy, you'll be equipped with:
Forceful, rapid-fire punches and kicks
Proven disarming techniques
And Submission strategies to protect those around you

Krav Maga themed course for women 13+ on Friday, September 28th from 7-8:30pm
You don't want to miss this event!
Take Your Self Defense To The Next Level - Sign Up Today
Join the Karate America team today with our Krav Maga training. We offer a close-knit training environment that will push you to get fitter, stronger, and faster while learning from the best and developing life-long relationships. For more information or to sign up today, simply fill out the form on your screen and we'll take care of the rest.
Request Information
Kids Karate
Krav Maga
Birthday Parties